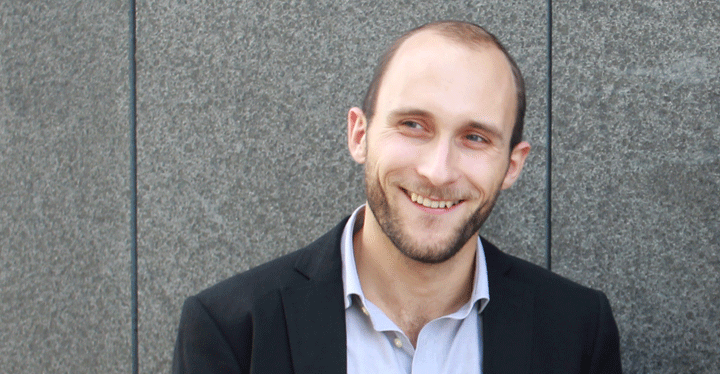 Piotr is an organizational psychologist. He conducts workshops and train-the-trainer courses in four languages, facilitates our international partnerships and contributes to our R&D activities.
He has been a member of Human Factors since November 2011. Since 2015 the company operates under
a shared leadership
of two managing directors and Piotr is the managing director focusing on the
professional psychological and consultative aspects of the operation, involving teaching, client support, R&D and consultation.
He has a Master Degree in Psychology from the University of Wrocław, Poland. During his course of study he participated in the Erasmus exchange at the University of Valencia, Spain. He was also awarded with a scholarship to participate in the Industrial and Organizational Psychology graduate program at the East Carolina University, NC, USA.
Piotr's work as a consultant involves running seminars based on the Diversity Icebreaker, in the areas of communication trainings, trust building, cross-cultural work and diversity management. He participates in the development and research revolving around the concept, including validation studies, cultural validation studies and codification of concept's diversified practice.
In his master thesis, he investigated the influence of humour on persuasion and the psychology of humour is among his professional fields of interest. He has designed and runs humour seminars and workshops, during which participants experience humour and reflect on the phenomenon and its role in their organisations. Piotr is also the author of a popular science blog about the psychology of humor –
www.psychologyofhumor.com
.
He is fluent in English, Norwegian, Polish and Spanish.

Mobile in Norway (+47) 960 49 421
Mobile in Polen (+48) 880 742 455

E-mail: piotr@human-factors.no
Back